Mengubah Tampilan Facebook dengan Tema Menarik – Kamu Facebooker? Bosan dengan tampilan Facebook yang gitu-gitu aja dan pengen tampil beda? Tenang, kali ini tipscerdas akan ngasih kamu tips untuk mempercantik tampilan facebook kamu. Caranya gampang banget kok. Yuk, simak tips berikut ini:
Untuk mengubah tampilan facebook dengan tema menarik, yang perlu kamu lakukan:
Instal Stylish. Kamu bisa langsung klik di sini untuk menginstal Stylish.
Berikut cara menginstalnya: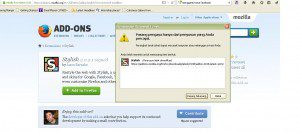 Klik Add to Firefox, tunggu proses download selesai, lalu klik Install Now atau Pasang Sekarang. Setelah berhasil diinstal, kamu akan diminta untuk merestart browser. Restart browser dan lanjut ke langkah di bawah ini 🙂
Setelah menginstal Stylish, kamu bisa mulai memilih tema yang akan diterapkan ke Facebook kamu.
Berikut ini beberapa contoh tema yang bisa kamu terapkan ke Facebook kamu:
Messenger Chat Style on Desktop Facebook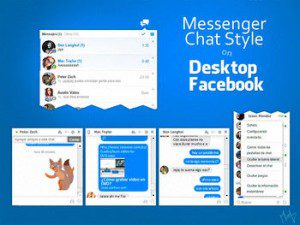 Purpled Out [Facebook Purple/Pink Theme]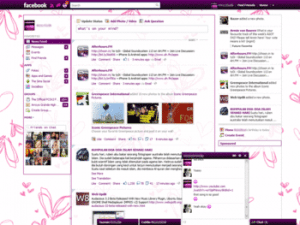 Facebook – Dark Shiny Green, transparency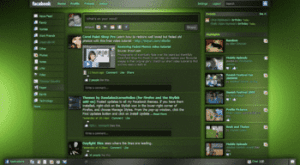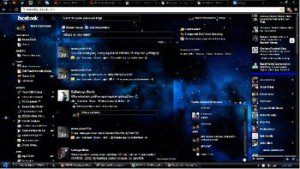 Atau, kamu bisa klik di sini untuk mencari pilihan tema lainnya. Ada ratusan tema yang bisa kamu pilih lho. Jadi, kalau pengen tampilan lain, jangan khawatir, kamu bisa menggantinya kapan pun kamu mau.
Nah, untuk menerapkan tema ke halaman Facebook kamu, kamu cukup klik tema yang kamu suka dan klik Install with Stylish.
Beres deh dan kamu bisa langsung cek halaman Facebook baru kamu 🙂
Begini nih, contoh tampilan Facebook yang sudah dikasih tema dengan menggunakan Stylish: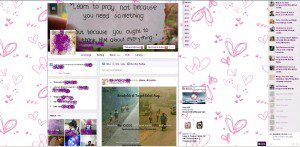 Lebih berwarna kan? 🙂
Catatan: Kalau mau mengganti tema atau mau mengembalikan tampilan Facebook kamu seperti semula, buka Tools => Add-ons atau Alat => Pengaya (jika Firefox kamu berbahasa Indonesia) dan Disable atau Matikan dulu tema yang sudah kamu terapkan.
Selamat mencoba sahabat cerdas ya!! Jangan lupa share tulisan ini kalo kamu suka.